OEM Services
OEM damper design & development for the powertrains that move the global economy.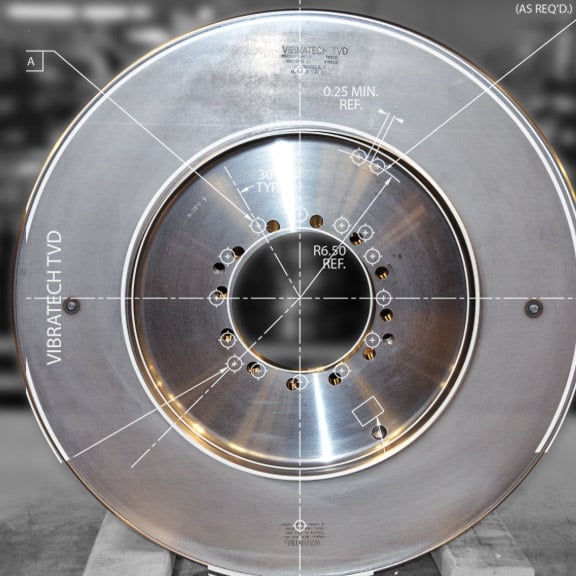 VISCOUS TORSIONAL DAMPER DEVELOPMENT AND MANUFACTURING
At Vibratech TVD our mission is to protect OEM and Tier 1 powertrain systems. We develop and manufacture durable and efficient solutions to torsional vibration challenges. Our viscous torsional dampers are original equipment across diverse applications and industries, and are commonly found in the toughest environments. Manufactured in Springville, New York USA.
ISO 9001:2015 quality systems.
ISO 9001:2015 design & development.
ITAR registered.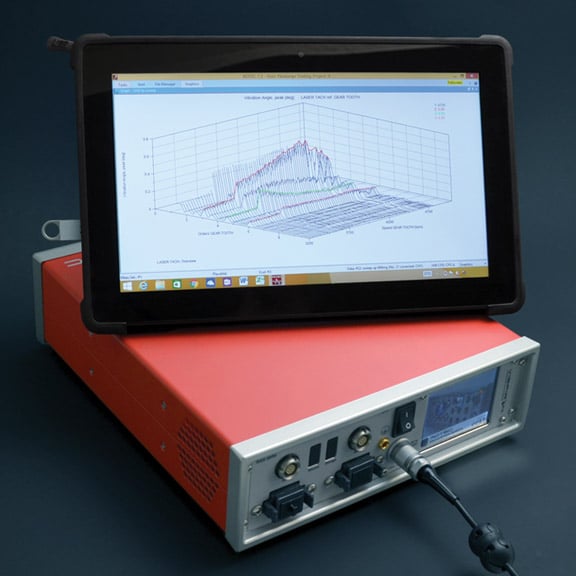 TORSIONAL VIBRATION ANALYSIS
Vibratech TVD is a trusted source for expert torsional vibration analysis. In collaboration with your team, our engineering staff and high quality, professional mobile test equipment can be utilized in several test environments:
Engine dyno testing.
Chassis dyno testing.
On-road, in-vehicle testing.
Mobile test equipment includes digital rotational measurement plus simultaneous analog capabilities.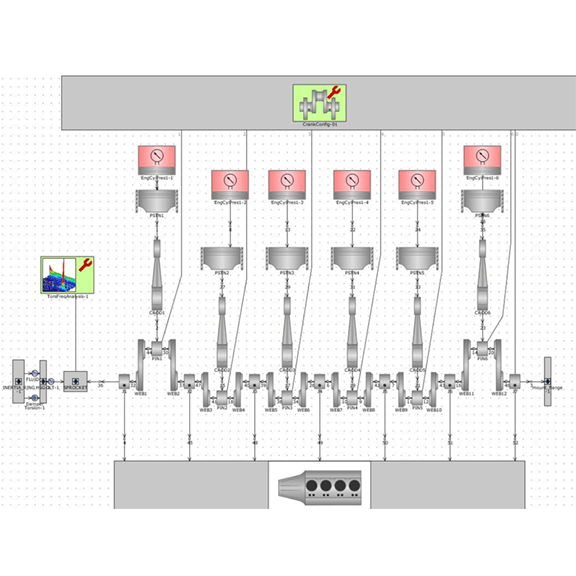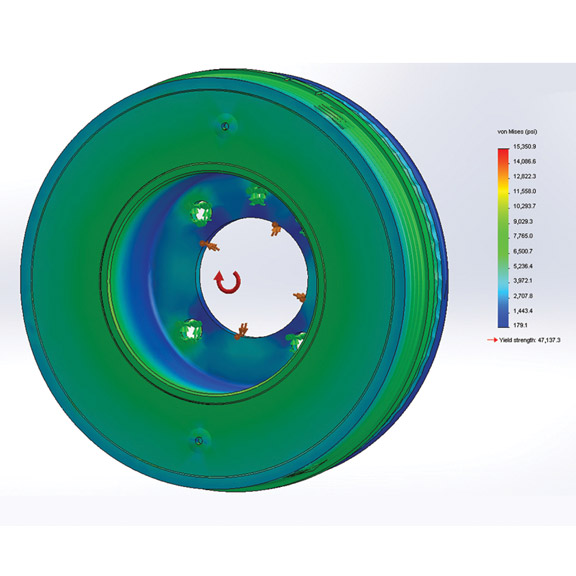 TORSIONAL DAMPER DESIGN MODELING
Early collaboration is the key to long term success. Vibratech TVD offers a variety of custom design options for demanding environments. Knowing the overall goals and objectives of the powertrain team allows us to deliver the best torsional damper within the envelope.
Design variables include:
Strategic position of mass
Viscous fluid
Bearing material selection
Thermal management
Component integration
TORSIONAL DAMPER DESIGN TOOLS
Vibratech TVD utilizes an assortment of CAE tools. We are capable of simulating and predicting detailed parameters of torsional damper development requirements.
Proprietary vibration modeling software stack.
OEM engineering software compatible.
CAD and FEA design tools.
Legacy damping and thermal dynamic formulas for double verification.
Vibratech TVD offers the widest damper application experience in the industry. Our unique 75 year heritage provides the broad knowledge and creativity needed to innovate specific product solutions to exceed with challenges today. – Aaron Neyman, Vibration Solutions Manager

Vibratech TVD's investment in modeling reduces prototype iterations and increases speed to market. Once a baseline vibration map is created and calibrated through validation testing, then future powertrain configuration changes can be accurately modeled to determine damper performance.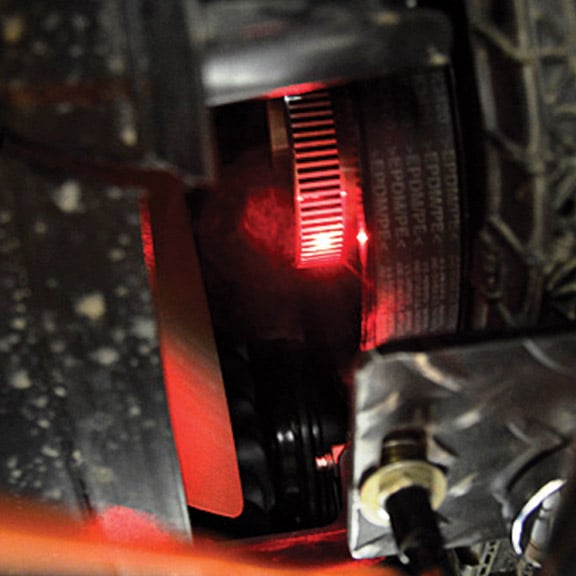 TORSIONAL DAMPER VALIDATION TESTING
Validation testing is performed during torsional damper development. Quality and damper performance criteria benchmarks are established during the collaboration process. These criteria can be validated through a series of tests in different environments:
ON ENGINE
Mobile test equipment with engine or chassis dyno.
OFF ENGINE
In-house lab equipment using log decay methods.
IN VEHICLE
Driveline testing capabilities performed at test track.
VISCOUS TORSIONAL DAMPER MANUFACTURING
Vibratech TVD manufactures for global customers from our advanced facility located in Springville, New York USA. We offer low-to-high volume production capabilities with certified precision quality. Our multiple long-term domestic material supplier relationships provide for your risk management and supply chain stability.
Highly skilled and dedicated workforce.
Robotic automated machining cells.
Steel and aluminum laser welding.
Automated assembly line.
Statistical process control.
Traceability
Finished and packaged to customer specifications.
Inventory management solutions.
Multi-year Partner Level supplier award recipient. - Off-Highway OEM
Multi-year 100% On-Time Delivery / 100% Quality recognition. - Railroad OEM
Vibratech TVD is your long-term torsional damper supplier. Our focus on building relationships, innovative solutions, and continuous operations improvements are the reasons why OEMs repeatedly partner with us.