Motorsports
High performance dampers for track racing, drag racing, and pulling.
Vibratech TVD's involvement in professional motorsports is a source of product development and refinement that benefits all other powertrain configurations. Vibratech TVD heavy duty and industrial viscous dampers have seen significant improvements from advances in damping mediums, non-metallic bearings, heat dissipation, frequency bandwidth protection, integrated component design and more through our involvement in motorsports.
Production race engine and performance kit manufacturers turn to Vibratech TVD for custom damper development & manufacturing.
Powertrain torsional vibration analysis; including crankshaft, camshaft and driveline.
CAD simulation modeling.
Finite element analysis.
3D printed models.
Comparative product testing.
Advanced American precision CNC manufacturing.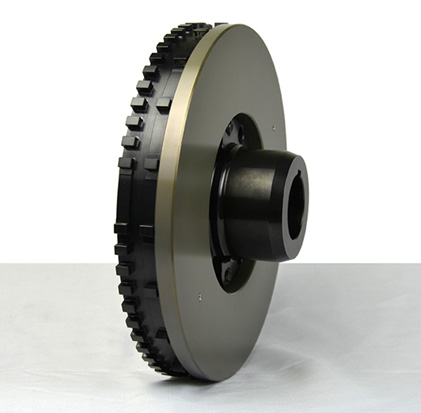 OEM FACTORY RACE TEAM
Challenge: Customer failing performance elastomer damper during endurance racing. Task to design and develop a high performance viscous damper to provide optimum vibration control for 24 hour competitions. Must be lightweight with integrated sensor pickup rings. To be used in new mid-mount engine factory race car.

Our Solution: Worked in collaboration to design and develop a new patent pending crankshaft viscous damper. The damper was not only durable for 24 hour races, but for the entire race season.

High level race engine builders approached Vibratech TVD in the mid-1980s to bring the durability and broad frequency range protection of our crankshaft torsional viscous dampers to professional motorsports. Fluidampr® performance dampers originated from this request and have been chosen by championship winning factory race teams for effective broad range torsional vibration control and superior durability.
Today, Fluidampr performance dampers are a fully-owned product of Vibratech TVD and one of the market leading, SFI 18.1 spec, premium crankshaft dampers sold.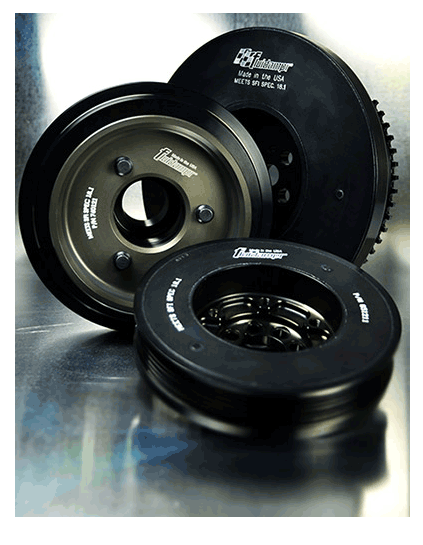 DOMESTIC • IMPORT/EURO • PERFORMANCE DIESEL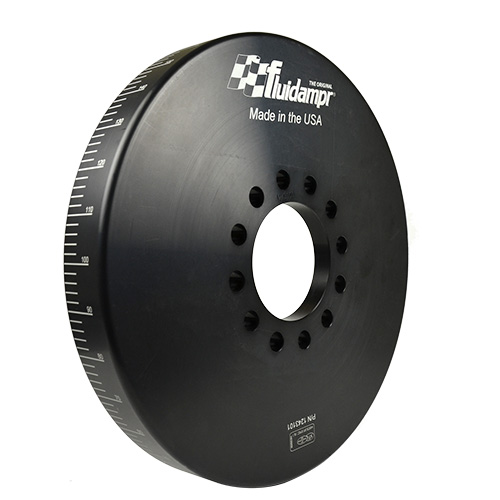 Universal Fit For Taper Lock Hubs
Part Number 1243101
O.D./Inches 12-13/32"
Wt./Lbs. 37