On-Highway / Auto
High performance sports cars, commercial trucks, and transit buses all benefit from Vibratech TVD crankshaft, camshaft and driveline dampers.
Production engine and performance kit manufacturers turn to Vibratech TVD for custom damper development & manufacturing.
Powertrain torsional vibration analysis; including crankshaft, camshaft and driveline.
CAD simulation modeling.
Finite element analysis.
3D printed models.
Comparative product testing.
Advanced American precision CNC manufacturing.
Trucking delivers the global economy to our local stores. To reliably accomplish this demanding task, nearly all heavy duty truck diesel engines come equipped with a viscous style harmonic balancer (crankshaft damper) using Vibratech TVD technologies. Due to the high levels and extended periods of crankshaft torsional vibration, Vibratech TVD recommends harmonic dampers on over-the-road heavy duty diesel trucks be replaced according to OEM service intervals, every 500k miles, or during in-frame rebuilds and overhauls. Whichever occurs first. Although the silicone found in a viscous damper is the best known damping material, it too will gradually harden after the recommended service interval and begin to lose its ability to provide optimum real-time, self-tuning damping across the rpm range.
Rebuilding a diesel engine without replacing the damper will greatly reduce the life expectancy of the rebuild and can lead to possible crankshaft failure.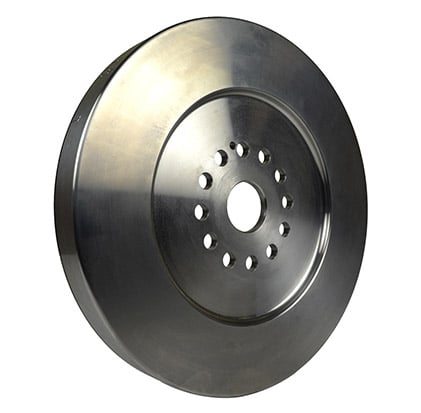 OEM Diesel Engine Mfg.

Challenge: Failing competitor viscous damper under high duty, severe temperature conditions in over-the-road truck application.

Our Solution: Worked in collaboration to develop and test a new severe duty viscous damper. Customer brought on Vibratech TVD as a production supplier.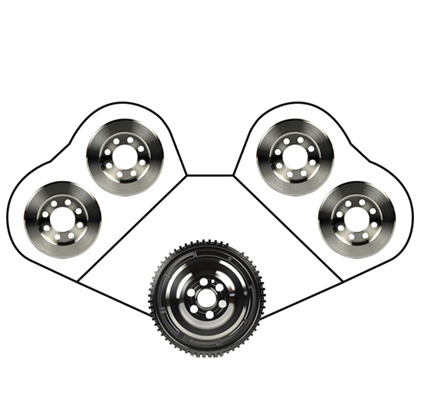 OEM ENGINE Mfg.

Challenge: Develop a viscous crankshaft damper and viscous camshaft damper set for a hypercar OEM. Engine to rev to 12,100 rpm and produce 1,000 hp. Do so within envelope and weight constraints.

Our Solution:

Worked in collaboration to develop an internal crankshaft viscous damper with active cooling. At one pound and 3" diameter each, the camshaft dampers became the smallest viscous dampers manufactured by Vibratech TVD. We earned a production contract plus offered multiple future development projects for OEM Engine Mfg and their automotive customers.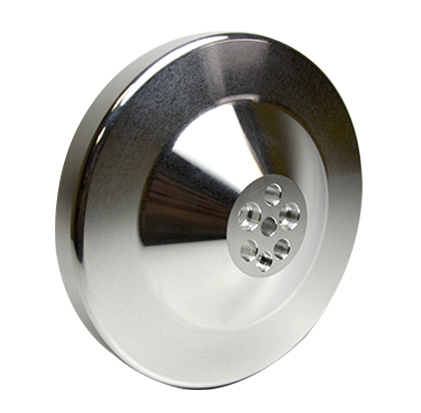 OEM AUTOMOTIVE

Challenge: Develop a premium viscous crankshaft damper for a high-performance supercar. Must offer optimum damping across a wide rpm range at the lightest weight possible.

Our Solution:

Worked in collaboration to develop an all-new aluminum viscous damper. Created prototype units for testing. OEM offered future project work, including a dual inertia ring viscous damper.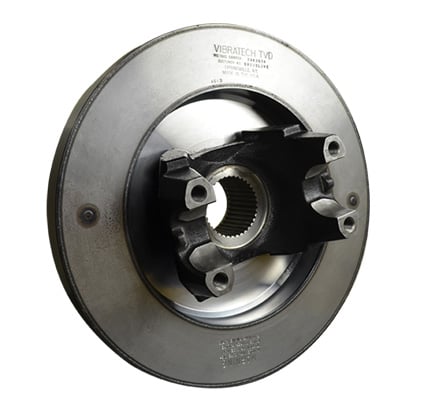 OEM TRANSIT BUS & TIER 1 POWERTRAIN

Challenge: Transit bus manufacturer experiencing unwanted passenger cabin NVH. Vibration source traced to hybrid electric transmission and driveline. Tasked Vibratech TVD to conduct torsional vibration analysis and develop a bolt-on solution.

Our Solution:

Analysis indicated a backlash through the differential gear generated by instant torque of electric drive. Resonance with floor paneling created NVH inside transit bus. Developed a no maintenance, narrow-range driveline viscous damper to precisely eliminate vibration. Efforts lead to production contract.
ON-HIGHWAY / AUTO DAMPERS (CATALOG)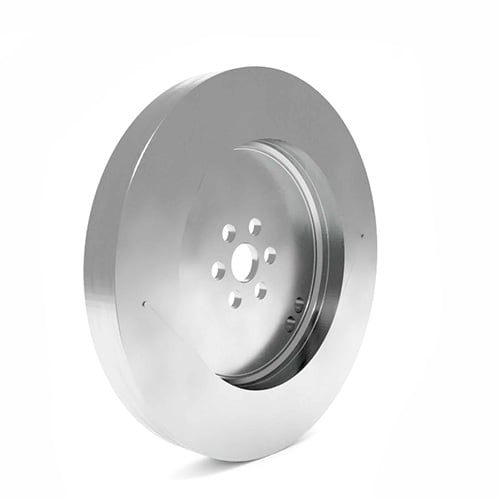 Cummins

NTC / NTA / FFC 400-475 / 855
Reference Number 217323
Part Number 713396-000
O.D./Inches 13.5
Wt./Lbs. 40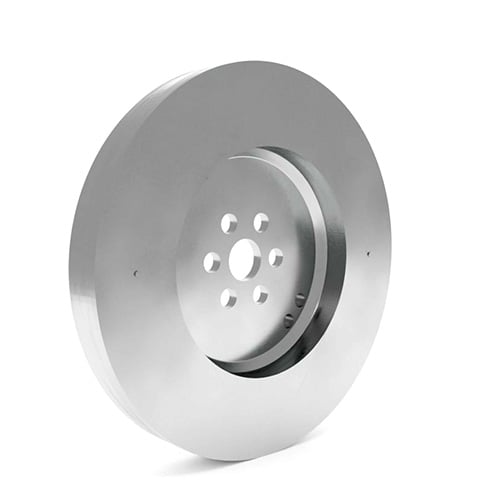 Cummins


NTC290-350 / 855
Reference Number 211915
Part Number 715285-000
O.D./Inches 12.3
Wt./Lbs. 34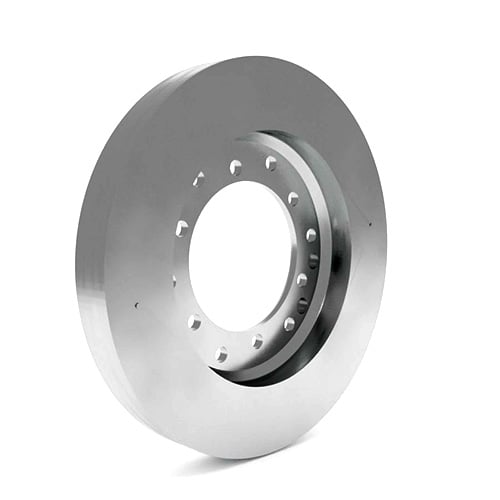 Cummins


NTC335-FFC / INTERIM K6 / 855 / K19
Reference Number 217322
Part Number 715300-000
O.D./Inches 13.5
Wt./Lbs. 38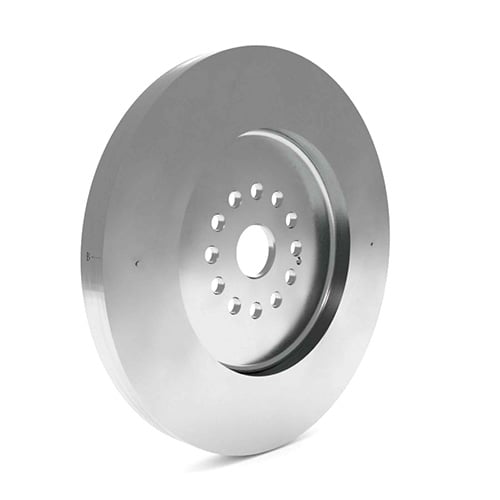 Cummins


ISX / Signature 600 / X15
Reference Number 4101884 / 4026799 / 3680504
Part Number 718041-600
O.D./Inches 14.8
Wt./Lbs. 41
Caterpillar

C15* / C16 / 3408 / 3406 (A,B,C,E,PC)
Reference Number 7E9520/1678126
Part Number 716405-000
O.D./Inches 13.5
Wt./Lbs. 41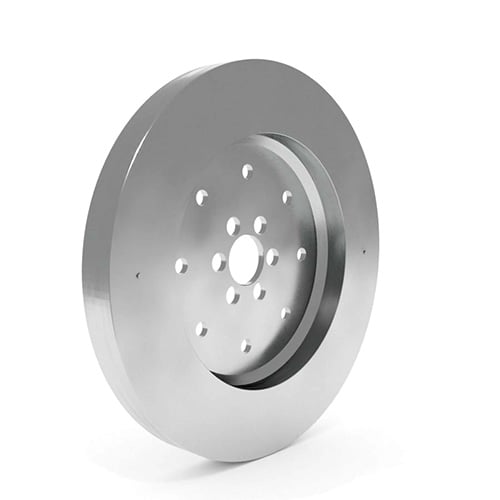 Caterpillar


C10 / C12 / C13
Reference Number 167-8125
Part Number 1341604
O.D./Inches 13.5
Wt./Lbs. 34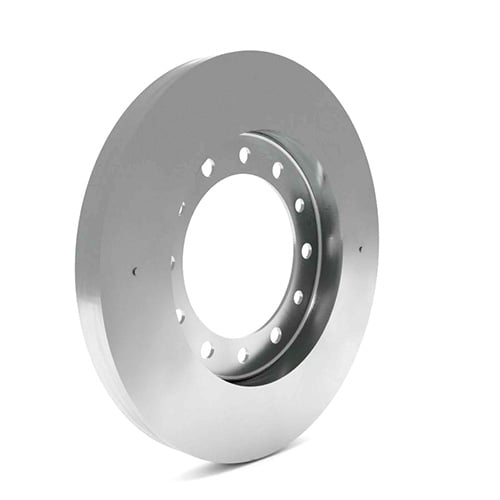 Detroit Diesel


4 CYL. 71
Reference Number 5177763
Part Number 713398-000
O.D./Inches 10.8
Wt./Lbs. 15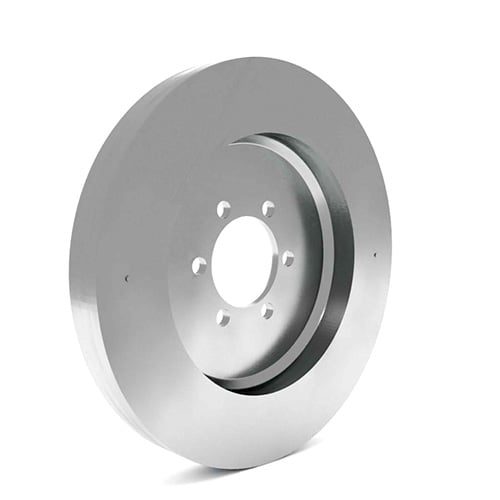 Detroit Diesel


11.1 / 12.7 L SERIES 60
Reference Number 23525990 / 8929502
Part Number 716852-000
O.D./Inches 13.5
Wt./Lbs. 39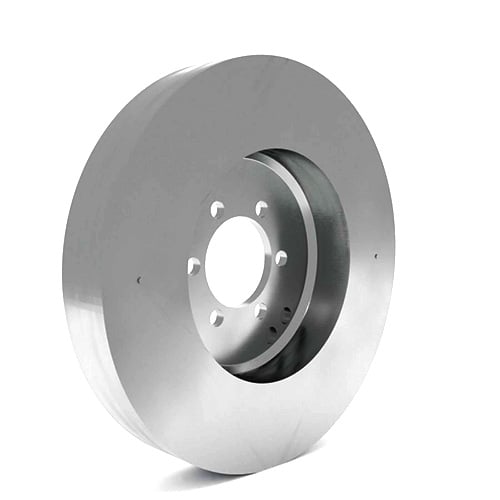 Detroit Diesel


14 L SERIES 60
Reference Number 23531040 / 23522891
Part Number 717406-000
O.D./Inches 13.5
Wt./Lbs. 56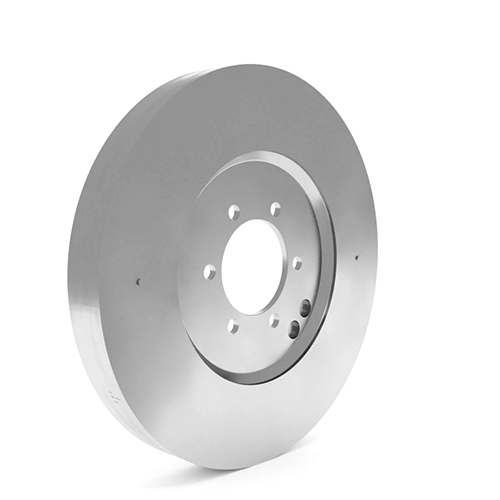 Mack


EG6-235
Reference Number: 404GB469
Part Number: 713384-000
O.D./Inches: 12.3
Wt./Lbs.: 33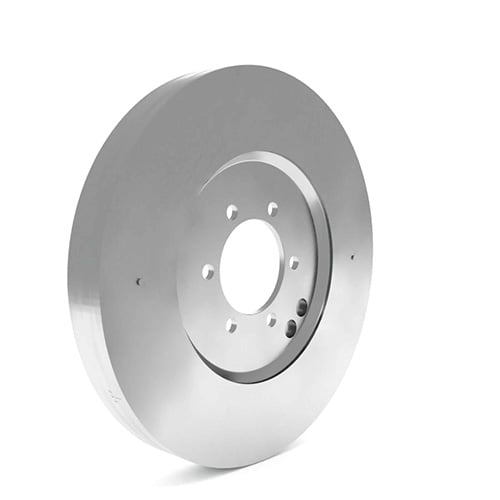 MACK


ENDT676
Reference Number: 404GB470
Part Number: 713387-000
O.D./Inches: 12.3
Wt./Lbs.: 33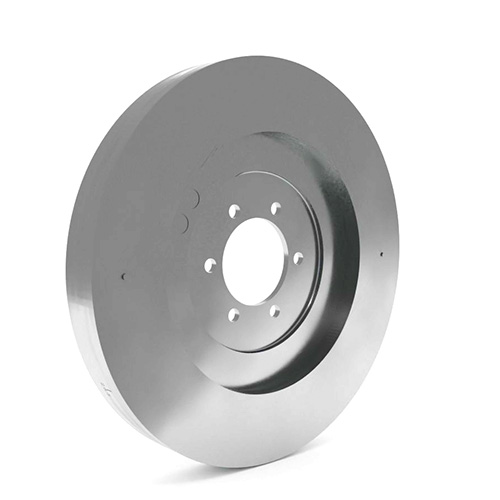 Mack


E7
Reference Number: 404GB490
Part Number: 712530-000
O.D./Inches: 13.5
Wt./Lbs.: 40