ABOUT US
Vibratech TVD is a leader in torsional viscous damper design and development for the engines that power our global economy.
Our mission at Vibratech TVD is to protect the engines that move the world.
We build long term relationships with global OEM and Tier 1 powertrain manufacturers to assist with torsional damper design & development. Award winning advanced manufacturing then delivers exceptional quality products for low, mid, or high volume levels. We are recognized as a leader in breadth of industry and engine experience. We're here to collaboratively help you achieve your goals. Made in USA. Est. 1946.
_______
2010's
Vibratech TVD focuses on core product and engineering leadership. Strengthens relationships and collaborates with new OEMs to provide turn-key torsional vibration solutions. Automated manufacturing and precision quality advances. In 2014, Vibratech TVD achieves Partner Level supplier status with a leading global off-highway OEM – the highest recognition by the company.
_______
2000's
Vibratech, Inc. dissolves in early 2000s. The torsional viscous damper product line, including Fluidampr, is acquired by their acclaimed high precision machining supplier and renamed Vibratech TVD in 2003. Vibratech TVD invests in advanced manufacturing and quality improvements. Earns ISO 9001:2015 Quality Systems and Design & Development certifications.
_______
1990's
Spun damper introduced into production. Remaining aircraft business sold in 1994. Company moved to Alden, NY. Emphasis on vibration technology, new products and new alliances.
_______
1980's
Plastic rotary viscous damper introduced. Begin reselling linear hydraulic shock absorbers to the rail market. Fluidampr introduced to motorsports market. Spun damper housing patented in 1987. Company name changes to Vibratech, Inc.
_______
1970's
Focus on improving cost and product life of viscous harmonic damper for diesel engine applications.
_______
1960's
Introduced rotary actuator, hydraulic motors, aircraft flutter and control dampers, specialized dampers and buffers for military and commercial applications. Unit renamed Houdaille hydraulics, corporation Houdaille industries.
_______
1950's
Development of transmission, oil pumps and other hydraulic devices. Friction snubbers introduced for rail cars & locomotives. Automotive shock absorbers product line sold in 1954.
_______
1940's
Aircraft and military products added. Viscous torsional vibration damper invented in 1946. Automotive linear hydraulic shock absorbers added.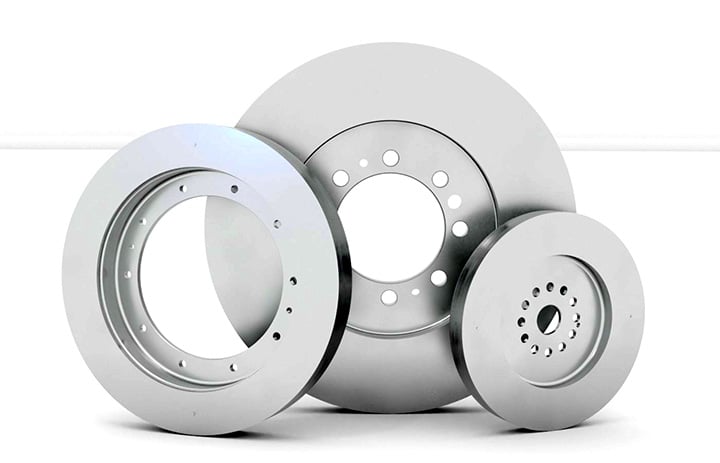 Environment
We meet or exceed all environmental legislation that relates to the company. Over 95% hard materials are recycled. Over the last few years, we've been successful in doing more with less- producing more products with less energy, water and waste. As we continue to grow, we will strive to reduce our environmental footprint while also reducing costs by being more efficient.
Safety
A dedicated safety coordinator manages all aspects of materials and safety requirements. Monthly safety meetings are held to keep safety awareness in the front of our minds.
Community
Vibratech TVD is a strong supporter of family and community values. We contribute to several quality of life charitable organizations within our region and organize our own fundraisers.
Roswell Park Cancer Institute

Wings Flights of Hope

Boys and Girls Club of Springville

American Cancer Society – Relay for Life Springville

Home Care & Hospice Foundation

The Eden 4-H Stampede Club

Paul Nunweiler Memorial Scholarship

National Technical Honor Society
Springville Center for the Arts

The Leukemia & Lymphoma Society

SGI Varsity Club Football Program

St. Al's Golf Committee

Springville Volunteer Fire Company

Kids for Kelly Foundation

Jason Wenfrund Memorial Fund

Hunter's Hope

Concord Historical Society
INDUSTRIES
Automotive
Aviation
Commercial
Defense
Marine
Off-Highway
Oil & Gas
Rail
Transit
Applications
Crankshaft
Camshaft
Driveline
Electric / Hybrid Drive
Capabilities
Powertrain torsional vibration analysis; including crankshaft, camshaft and driveline.
Torsional damper engineering.
Integrated design.

CAD simulation modeling.
Finite element analysis.
3D additive printed prototypes.
Comparative product testing.
Advanced American manufacturing.